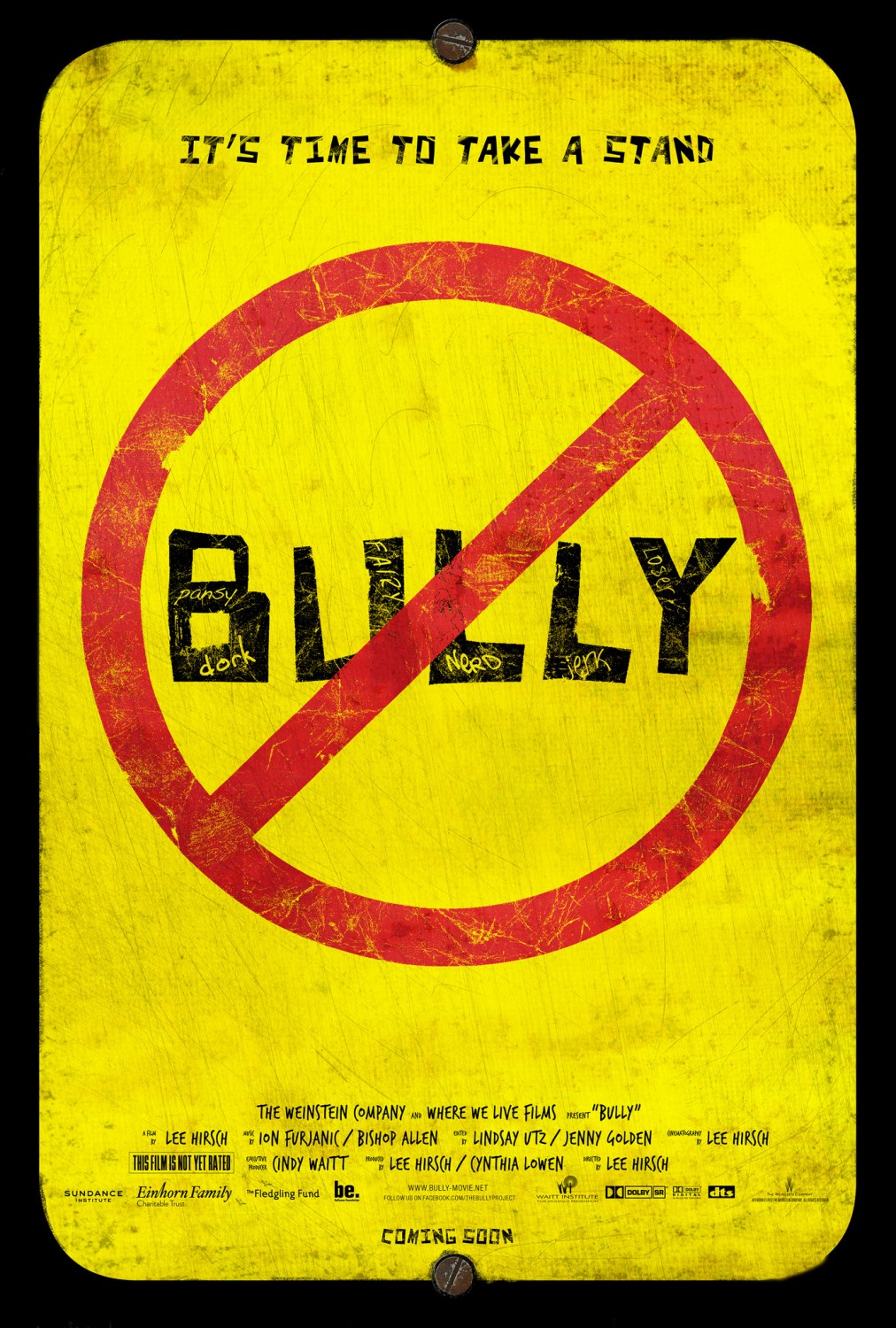 Karen Klein is buzzing in all the online news and discussion channels. Everyone is talking about the latest victim of bullying. What makes this situation so unique and shocking is that Karen is not your typical bullying victim. She is not the shy dork in school. She is not the awkward and just out student. She is not the new immigrant who speaks a smattering of heavily accented English. No, she is a venerable 68 year old widow with silver hair. She should be reminding us all of our grandmas or our silly forgetful but adorable aunt or an affable next door neighbor. How anyone can even imagine bullying someone so old and feeble is beyond me. Watching the video of a bunch of high school assholes being absolutely vile and disparaging to her is gut wrenching. Here is an elderly woman crying and the boys are making rude jokes about her being fat, her son's suicide and lewd comments like coming in her mouth.
It makes you wonder what sort of age we are living in. What is this world really coming to? We seem to be suffering from a bullying epidemic. The series of heartbreaking suicides amidst bullied youth a few years ago seemed to be the worst our society could have fallen to. They were gay kids, nerdy kids and even immigrant kids who were shunned and rejected by the ever increasing cruelty amidst our youth. Now even grandma is not spared. As articles of shocking bullying of teachers and other school employees now comes out as a result, we realize that no one is spared. Fat people, skinny people, old people, young people, white people, black people, gay people, straight people, Asian people, Hispanic people, pretty people, ugly people, rich people, poor people. They said death is a great leveler as it could strike anyone, anywhere, irrespective of who they were. Then it was cancer, the feared disease that made no discriminations on whom and when it struck. But move over death and cancer, there is a new bully in town. Even dead people or dying people also will not be spared. Death and cancer - meet your match - the big obnoxious bully.
I don't think this is a teenage problem though. It is a problem of this digital era. We live in an especially mean and vile world, and people are getting meaner and viler by the day. Turn on the television and look at the presidential races - there is nothing but mudslinging at each other. Go to a conservative forum or website and it is strewn with vile jokes poking fun at Barack Obama as well as disparaging comments on Michelle Obama. Go to a liberal forum or website and you see the same kind of vile behavior poking fun at all the conservative or Republican candidates. We don't care about issues, principles or points of discussion anymore. It is all about who can insult whom more in the worst possible way. Politics to a certain extent is something serious and worth having a heated debate about. So are probably things like economy, immigration, foreign policy etc. But take a closer look at the internet and it is filled with verbal warfare and bullying behavior for the sake of something as serious as economic policy to something as trivial as if Bella should have chosen Jacob over Edward.
I'm not a parent. I'm probably am not an authority figure or credible source on this, but 50% of the problems I will blame on bad parenting. I've been a kid myself. There were times I was rude, misbehaving, belligerent and perhaps even bullying at times. But there were lines neither me nor any kid would cross. My parents rarely raised their hand on me. One glare from my mother and I'd freeze and refrain from whatever I was doing. I lived in morbid fear that if I misbehaved, I would be royally chewed out. I did not merely fear my parents, but my teachers, coaches and principles as well. Ah! There were times I got that smack across the face. To some people today it might be shocking cruelty. But I deserved every bit of it. I might have been bitter and resentful then, today I am immensely grateful that my parents cared so deeply about what sort of person I would become and how I behaved. Of course my parents regret it, they have remorse over causing pain. But to think of their upbringing as abusive or cruel is a revolting thought to me. I wouldn't be a better person, if not for my parents, my teachers etc who took the harsh disciplinary approach. There is a huge line between well intentioned discipline and abuse. We coddle and protect children so much these days that discipline is tossed in the garbage.
Honestly, sometimes a smack is what a child needs. Some kids respond to rewards. Some kids respond to reason. Some kids respond to compassion. Some kids need fear or physical discipline to respond. While I've never raised kids of my own, I've looked after several cousins. As much as I would like to deny it, kids do respond very well to me. While the all are precocious, naughty, hyperimaginative and hyperactive - they all respond differently - you have to adapt to what they need to behave. Some kids don't just deserve a smack, but they need and crave for tough love, a strong assertive power figure that cares and protects but is not afraid to administer harsh but fair discipline. Parents seem to be afraid of discipline these days. But if you are fair, consistent and just - children thrive and love it, even if it hurts them now and then.
The remaining 50% I blame on the internet. There is something about the anonymity and instant gratification systems online that just seems to bring out the worst in people, and even worse in kids. It is often said about modern warfare that if soldiers had to look their victims in the eye, watch the life ebb out of their faces and feel the actual blood on their hands there would not be so many callous wars for the sake of it. War is a terrible business. The same goes for verbal warfare. We don't know them, they don't know us, they can't see us, we can't see them. It simply becomes too easy to forget humanity and stoop low into savagery.
The internet is our Lord of the Flies. It was a vast uninhabited island and we are the lost boys who suddenly washed ashore one day. It was a land with no rules, no civilization, no discipline. We had to start society from scratch. But then there was the matter of the beast. The deadly dangerous beast that threatens us. The deadly and dangerous beast that must be destroyed. But the beast doesn't exist anywhere other than the fears and evils of our own minds. Without civilization it doesn't take long for the beast to take control and bring out our savagery. In real life we know how words hurt, we see the tears in peoples eyes, we know the consequences of mistakes and would never dare to say or do somethings. But without all that, it is just our own savage island. We killed Simon (goodness) and Piggy (reason). And now Ralph (humanity) just survives in hope, perhaps false hope that someway somehow he will be rescued from the savages of Jack (the trolls, the flamers, the bullies, the low lives who know nothing but hurting and abusing).
Unfortunately, this savagery that has descended the internet spills into our real world creating the bullies who tormented Karen Klein. After all if the so call well educated, respectable person could forget humanity and start insulting a person they barely know over the most mundane and petty argument online it should come as no surprise the younger, not yet fully educated or worldly wise teenagers find it a struggle to behave. Where are the positive influences in their lives? Where are the good role models? Where are the people who say, you can still be a better person?
At least for teenagers and children there is hope, in the form of facebook dads and tiger moms. Maybe not as harsh and not as stern, but strict disciplinarians who care enough about the type of people their kids grow up to be. All they need is someone to cut them off the video games, cell phones, internet and live like a real child playing outdoors and making real friends. All they need is someone who will skin their hides or perhaps just mete out a tough punishment when they misbehave. Personally, I recommend 50 laps around the football field, God knows they need to be outside and get ride of all that lazy inertia from sitting in front of a screen all day. God knows it could help them with the ten fast food meals they had last week.
As for the adult bullies........even God does not know..............Ralph continues to hope.